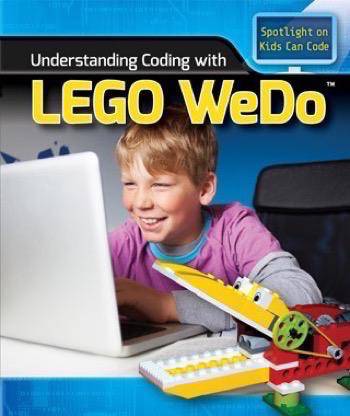 Understanding Coding with Lego WeDo?
Much like its older brother, Lego Mindstorms?, Lego WeDo? kits offer young engineers the chance to design and program creations all by themselves. WeDo kits take the fun and technology of Mindstorms kits and make it simpler for novice coders and builders. WeDo software is easy to learn and a blast to use. At the same time, using WeDo can easily be integrated into STEM instruction. Accessible text and clear photographs help readers make sense of a potentially difficult topic. Eye-catching sidebars and a graphic organizer round out this exciting learning experience.

The LEGO name and products, including MINDSTORMS and WeDo, are trademarks of the LEGO Group, and their use in this book does not imply a recommendation or endorsement of this title by the Lego Group.