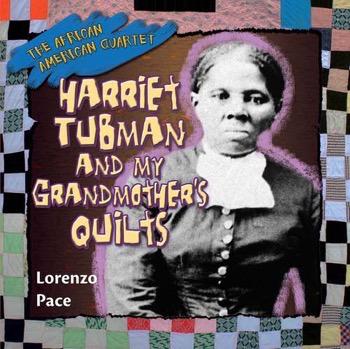 Harriet Tubman and My Grandmother's Quilts
Artist Lorenzo Pace uses his grandmother's quilts in a powerful, personal, and artistic presentation of Harriet Tubman's heroic participation in the Underground Railroad. The Pace family artifacts are like the quilts slaves made and used for giving signals and directions to those seeking freedom. His unique narrative voice and point of view make this a brilliant, age-appropriate informational text.

About the Author/Illustrator
Lorenzo Pace is the former director of the Montclair State University Art Galleries in Upper Montclair, New Jersey. He is the sculptor commissioned to create Triumph of the Human Spirit for the African Burial Ground Memorial in Foley Square Park in New York City. He is currently a Professor of Art at the University of Texas Rio Grande Valley.