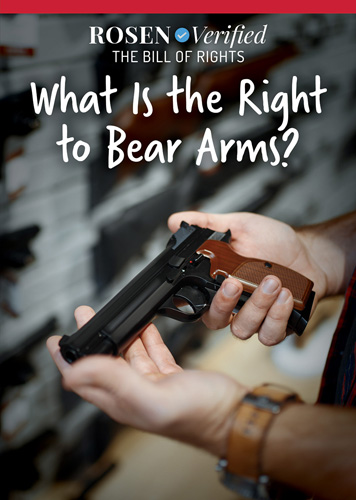 What Is the Right to Bear Arms?
Rosen Verified: The Bill of Rights
The right to own and carry a gun is one of the most hotly debated topics of the 21st century. How do words written 200 years ago apply in a world where there's another mass shooting in the news every week? This book explores the evolution of the right to bear arms, outlined in the Second Amendment of the U.S. Constitution's Bill of Rights. The book's color graphics and photographs, plus concise fact boxes, will enhance students' understanding of this important debate, as well as basic facts of U.S. history and government.