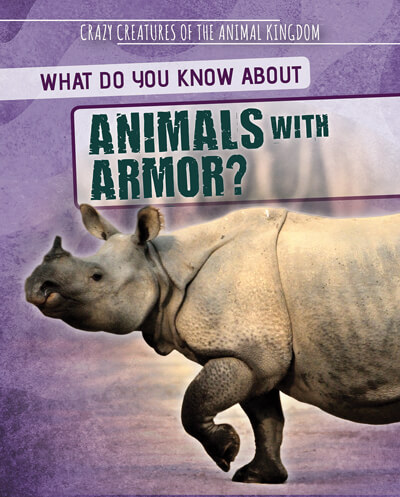 What Do You Know About Animals with Armor?
Crazy Creatures of the Animal Kingdom
Just as knights in the Middle Ages wore armor to keep their bodies safe during battle, some animals have strong, hard coverings to keep their bodies safe from predators. Some animals have hard scales, shells, or thick skin that acts as armor. Your curious learners are introduced to the different types of armor that animals have and they'll encounter examples of each. Bright photographs grab readers' attention while a graphic organizer presents key information in one go-to place.