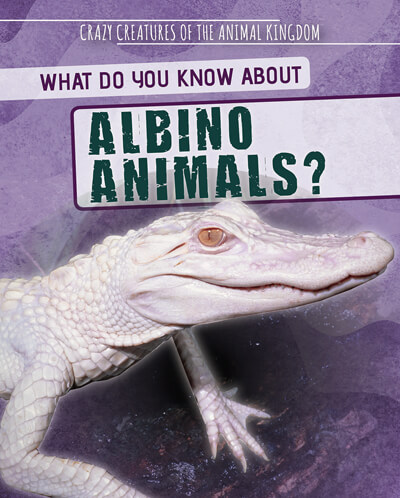 What Do You Know About Albino Animals?
Crazy Creatures of the Animal Kingdom
Albinism is a condition in which there's a lack of pigment in an animal's eyes, skin, scales, or feathers. This condition is genetically transmitted from parent to offspring. Albinism is found in nearly all animal species, including humans, snakes, and beetles. Readers will learn what causes albinism, the challenges albino animals face, and why these animals are so special. Fact boxes provide readers with supplementary information while color photographs capture readers' attention.