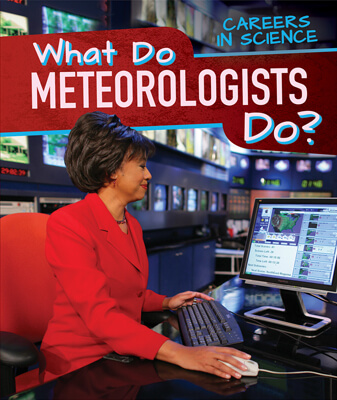 What Do Meteorologists Do?
Meteorology deals with the scientific study of Earth's atmosphere, atmospheric phenomena, and weather. Meteorologists are the scientists who conduct these studies. Meteorologists use their research to understand, interpret, observe, and forecast weather conditions. This volume is a helpful guide to any young person with an interest in science and the discipline of meteorology. Readers will learn about the branch of
meteorology, its practical applications, and what a career in meteorology involves. Useful fact boxes, graphic organizers, and sidebars add interest and highlight key concepts.