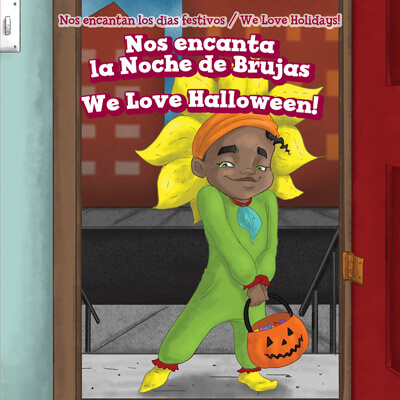 Nos encanta la Noche de Brujas / We Love Halloween!
Nos encantan los días festivos / We Love Holidays!
Halloween is an exciting time of year. People decorate their houses and lawns with pumpkins and scary figurines. On the night of Halloween, some kids dress up in costumes and go out trick-or-treating for candy. Other people throw a Halloween party. This fun book shows children some American Halloween traditions through eye-catching illustrations. Age-appropriate language makes this book an easy read for emerging readers and enjoyable for children still in the listening stage.