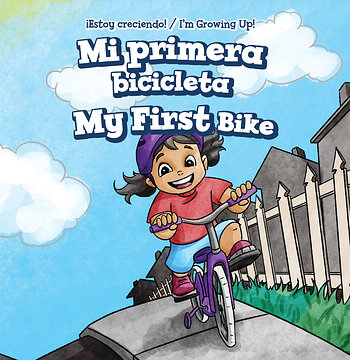 Mi primera bicicleta / My First Bike
¡Estoy creciendo! / I'm Growing Up!
There are few occasions more memorable than one's first bike ride. Readers will follow the narrator as she receives her first bike and learns to ride with the help of her sister. Delightful illustrations enrich the text and appeal to hesitant readers. The familiar subject matter and accessible language captures the attention of readers with growing literacy skills. The book includes an illustrated glossary of words to know.