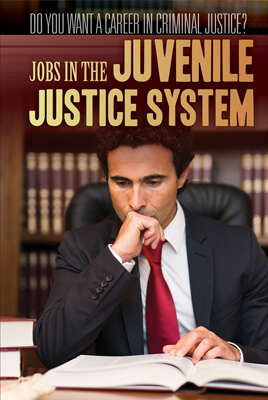 Jobs in the Juvenile Justice System
Do You Want a Career in Criminal Justice?
The juvenile justice system deals with young people who have been accused of criminal acts. A wide variety of criminal justice professionals work in juvenile justice specialties, including law enforcement officers, lawyers, judges, court staff, probation officers, counselors, educators, child welfare workers, and policy makers. It's challenging work, but they have the satisfaction of knowing that effective intervention can make a huge difference in the lives of young offenders. This title includes informative features, such as sidebars and graphic organizers, that spotlight career requirements, rewards, and prospects.