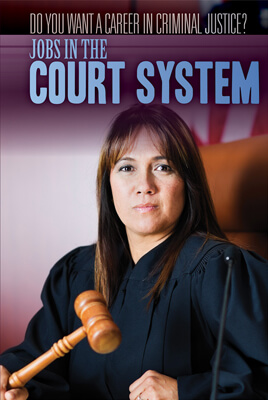 Jobs in the Court System
Do You Want a Career in Criminal Justice?
There are many different jobs in the court system?lots more than the ones you see on TV. There are opportunities even for people who are not interested in law school. There are behind-the-scenes jobs for detail-oriented people, particularly in information technology. In the courtroom itself, there is always a need for translators and interpreters, and even options for the artistically inclined. Full-color photographs and fact-filled sidebars show teens what it's really like to work inside the court.