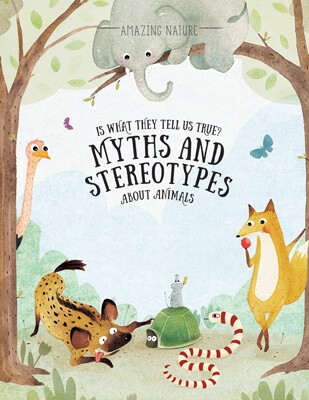 Is What They Tell Us True?
Myths and Stereotypes About Animals
There are many myths and stereotypes about animals that people have believed over the years?and still believe today. Are bats and snakes evil creatures? Are all foxes cunning and sly? Are elephants really afraid of mice? Readers find out the answers to these questions and many more as they explore clear and concise text that's paired with charming, colorful illustrations. Each chapter focuses on a different animal and the stories surrounding it?from wolves to ostriches. As readers learn the truth through accessible blocks of text, they practice using facts to fight stereotypes and uninformed perceptions.