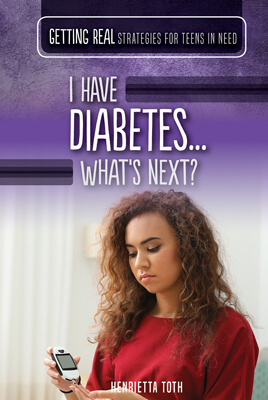 I Have Diabetes...What's Next?
Getting Real: Strategies for Teens in Need
Diabetes is a chronic disease that requires lifelong management. The American Diabetes Association reports that 1.5 million Americans are diagnosed with diabetes each year. Of that number, more than 200,000 people are under age twenty. This easy-to-read resource is filled with facts, stories, and tools on how teens can enjoy life and work toward their goals while successfully managing their diabetes. Important questions are answered about the types of diabetes, how to recognize the symptoms, advances in treatment, and the effects of diet, exercise, illness, and travel on quality of life.