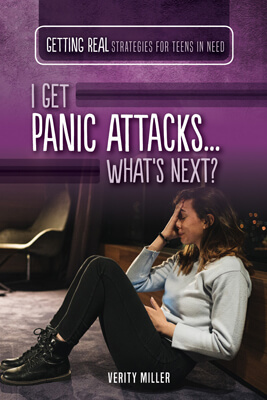 I Get Panic Attacks...What's Next?
Getting Real: Strategies for Teens in Need
Millions of teens face anxiety disorders and panic attacks. Designed to help educate teens about anxiety disorders, this attractive guide contains facts about the science behind the symptoms, easy-to-relate-to stories, and gripping images. Treatment options, including management techniques and possible medication, educate readers about their options. Timely advice helps teens know when to seek professional help and how they can help friends and loved ones who may suffer from anxiety and panic attacks.