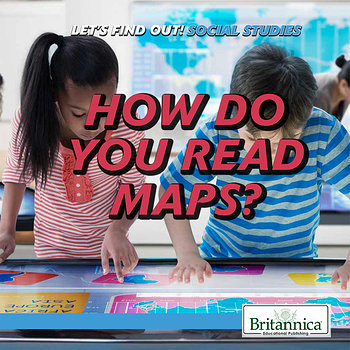 How Do You Read Maps?
Let's Find Out! Social Studies Skills
Even in a new digital era, where directions are available online at the drop of a hat, students still need to develop the skills to understand, read, and utilize the maps all around them. With this book, young readers can enjoy an informative, lively, and fun-filled resource that introduces them to maps, imparts crucial skills, develops their spatial thinking, and stirs their imaginations. Essential vocabulary, thought-provoking questions, and timely supplementary materials round out this must-have book that will inspire a lifelong appreciation and love for maps.