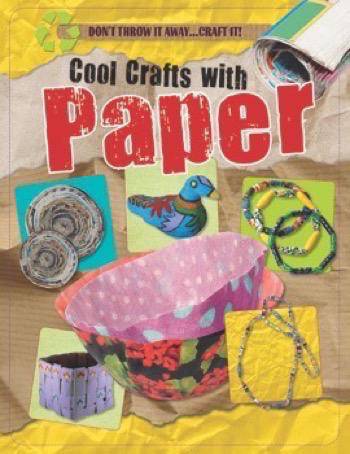 Cool Crafts with Paper
Don't Throw It Away...Craft It!
Every household has an abundance of junk mail. What if you could turn it into something beautiful? With this book, readers can do just that by following the simple instructions to turn colorful junk mail into jewelry! Packed with many other recycled paper crafts, this volume encourages readers to reconsider what's garbage and what can become something more with a little paint, glue, or glitter. Each craft engages readers with art and creatively highlights how it's possible to reduce and reuse waste every day.