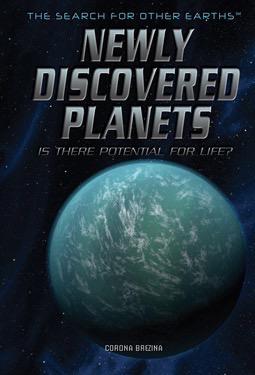 Newly Discovered Planets
Is There Potential for Life?
Researching exoplanets is a thrilling new frontier in science. There are periodically fresh stories in the media about exoplanets and the possibility of life existing outside Earth's solar system. Readers learn about scientists' speculations on faraway alien life. Profiles of fascinating exoplanets are examined, as are the technical matters of how scientists use spectra to obtain data about stars and planets. The habitable zone of a planet, what extreme life has been discovered, and what life-forms might exist on some moons are studied, as well as the Kepler Mission, launched in 2009 to search for Earth-like planets.