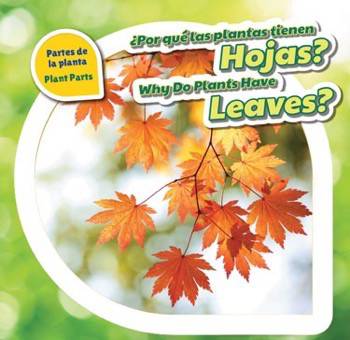 ?Por qu? las plantas tienen hojas? / Why Do Plants Have Leaves?
Partes de la planta / Plant Parts
There are thousands of plant species in the world, and each one has leaves that look different from other kinds of plants. No matter what leaves look like, they're one of a plant's most important parts. This text covers key life science concepts such as photosynthesis. Readers will see different shapes and sizes of leaves through highly detailed color photographs, which complement the text. By the end of the book, readers will see that there's more to leaves than meets the eye!